Australia Immigration Skilled Independent Visa Benefits: –
Visa holder has all work rights to work in Australia under work or job sponsorship visa to Australia.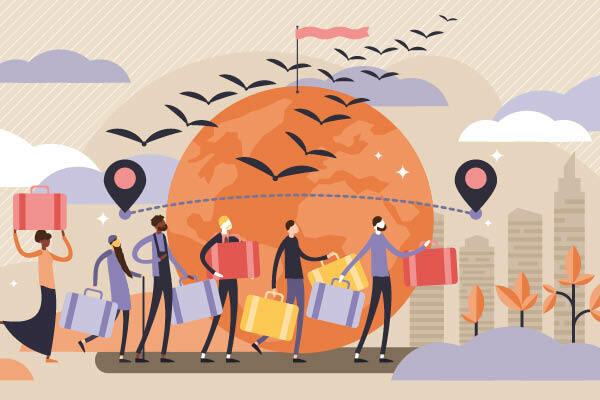 Image Source Google
One can live in Australia for an indefinite time (permanently)
Eligible family members come under the same Visa application/ category.
Procedure/Guidelines to Apply for Australia Skilled Visa
If an aspiring applicant would like to apply for the Australia Skilled Visa then he/she has to first submit an 'Expression of Interest'. This is done through SkillSelect which is an online procedure. It is an electronic system that is developed by the Australian Govt to score the aspiring Visa applicant.
Work Experience in a nominated occupation listed on Australia's Skilled Occupations List.
Aspiring Visa applicants must then submit the 'Expression of Interest'.
Must be Aged between 18 – 50 at the time of issue of Invitation.
There is a minimum point score requirement of 60 points.
Should meet the basic requirements/criteria for General Skilled Migration such as –
i. Character check
ii. Health check
iii. English Language abilities
The information about yourself that you enter in the 'Expression of Interest' decides your 'Invitation to Apply'.
Make sure that you give the correct details because the Invitation is given based on the information you provide in the expression of interest.
You will have to provide supporting evidence /proof of whatever information you give in there.
The visa application will reflect the claims that you made in the expression of interest which has to be supported by necessary evidence.
The Letter of Invitation contains the necessary details on how to go about the process to apply.
However, upon Invitation, you have to apply for this visa within 60 Days.