Extreme heat or cold can be deadly. Even moderate weather situations like rain, snow, wind, etc. can cause illness, dehydration, disorientation, and more. In an emergency situation, getting out of harsh elements and adjusting your climate as much as possible can be life saving. 
A tent is the best emergency & medical shelter that you can purchase for your survival gear. Modern tents are easy to set up, durable, and very protective against the elements. Mountaineers take high end tents on their excursions to get out of the wind, rain, snow, and sun.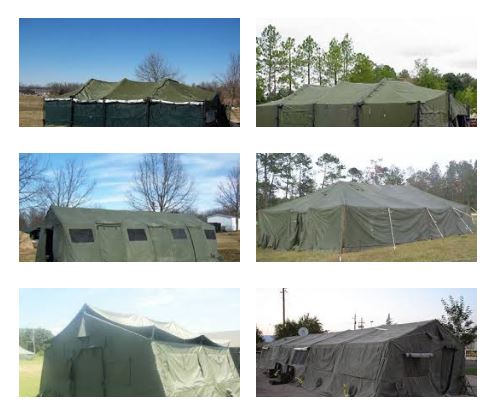 For prepping purposes we recommend a waterproof tent with a rain fly and vestibule for storing extra packs and gear. Be sure the tent bottom is sturdy so you can rely on it for some time. 
A camping tent is typically lighter and can be used for many situations. It can be set up like a tent, hung like a canopy, used as a ground cloth water barrier, hung for water collection, etc. 
They are typically suspended with paracord and anchored with stakes or carved wood pegs. They're very versatile. Emergency shelters are the lightest option for survival kits. They can really help in a pinch but aren't the best for long term use. They do keep the wind and elements out and have some radiant properties for staying warm.