Selling vintage items online has become a popular way to make some extra money, and it can be a great way to clear out your home of unwanted clutter. But what are the benefits of selling your vintage items online?
Here Are Some Benefits Of Selling Your Vintage Items Online:
One benefit is that you can reach a global audience of buyers. With the internet, your items can be seen by people all over the world, which means you have a much better chance of finding a buyer than if you were selling through a brick-and-mortar store.

Another benefit is that you can set your own prices. When you sell your vintage items online, you are in control of how much you charge for your items. You can do some research to find out what similar items are selling for and then price yours accordingly.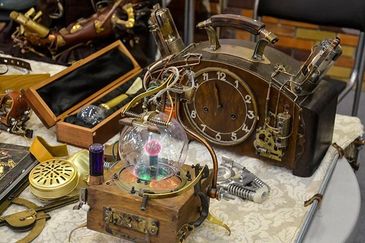 Lastly, selling online your vintage items is convenient. You can do it from the comfort of your own home and at a time that suits you. You don't have to worry about opening hours or dealing with customers in person.
If you are thinking about selling vintage items online, there are a few things you need to keep in mind. First, make sure your items are in good condition. Second, take good photos of your items. Third, be honest about the condition of your items. Lastly, be patient. Selling vintage items online takes time, so don't expect to make a quick sale.